Covid-19
Telework & Transit Assistance - New York Forward
On May 15, New York State entered Phase 1 of reopening through New York Forward. Several regions have begun to reopen manufacturing, construction, agriculture and some retail operations. NYS on PAUSE remains in effect for the rest of the regions until they reach the benchmarks necessary to begin reopening. This document allows you to see what phase your region or county is in.
As regions throughout the state begin to reopen, their transit and transportation situations will evolve. We will keep this page updated with the latest transit updates, regulations and restrictions.

The 511NY Rideshare team is here to help (from our homes). Our team of experts can assist you in maintaining a productive telework environment, navigating transit for essential trips, or helping you begin to prepare to return to work safely.
Contact us at 718-886-1343 or
info@511NYRideshare.org
. Or live chat with an expert by clicking "Chat now" in the bottom right corner of this page.
Covid-192
Travel and Transit Updates for Essential Workers and Essential Travel
NYC-Metro Resources
New York City
MTA transit subways and buses are operating on reduced schedules for essential workers and trips only. B, S, W, Z and C train service is suspended. Staten Island Railway is operating hourly. Some express service is operating locally, some branch service is not operating. Rear door boarding is in effect on buses. Only reduced-fare cash purchases may be made at booths.
Starting May 6 at 1am, there will be no subway service from 1am - 5am daily. Essential workers can plan their overnight trip with the MTA's Essential Connector program.
Citi Bike is providing a free month of membership to essential workers in NYC.
NYC Ferry is operating on a reduced schedule for essential workers.
All NY Waterways bus service is suspended and ferries are operating on a reduced schedule.
NYC DOT is offering healthcare workers temporary parking permits.
Revel is offering free memberships to healthcare workers in NYC. They are also expanding service to the Bronx.
The Port Authority suspended cash toll collection on the George Washington Bridge, Lincoln Tunnel and Holland Tunnel and suspended the carpool discount program.
NYC DOT has suspended alternate side parking regulations.
Liberty Landing Ferry service is suspended.
Hudson Valley
Metro-North Hudson, Harlem and New Haven lines are operating on an hourly schedule with additional trains during weekday morning and afternoon peak periods. Subsitute buses are operating for Waterbury branch service. West of Hudson service is on an hourly schedule. All ticket counters are closed and cash is not accepted onboard.
Metro-North connecting services are operating on reduced schedules. Bus substitution in effect for ferries.
The Bee-Line bus (Westchester) has suspended fare enforcement and implemented rear door boarding. The Bee-line is operating on a Saturday schedule 6 days a week with Sunday service on Sundays. The MetroCard van is canceled until further notice.
Transportation of Rockland (TOR) has implemented rear door boarding and is waiving fares.
All Putnam County (PART) service is suspended.
Dutchess County Public Transit is only operating routes E, J, K and L from 7am to 4pm.
Rockland Coach USA bus service is suspended.
Ulster County Area Transit is operating on reduced weekday schedules with weekend service suspended.
Long Island
Long Island Railroad is running half-hourly service on most branches with extra trains during peak hours. All LIRR counters are closed and cash is not accepted onboard trains.
NICE Bus is operating on a modified Saturday schedule.
Fire Island Ferries has suspended service.
Davis Park Ferries has resumed service. All riders are required to wear a face covering.
New Jersey
NJ Transit buses are operating on an adjusted weekday schedule, rail lines are on an enhanced Presidents Day schedule (Atlantic City Line remains regular weekday). The Newark Light Rail is on a Saturday schedule, Riverline is on Sunday / Holiday and Hudson-Bergen Light Rail is on a regular weekday schedule. NJ transit bus tickets and passes are being cross-honored on all NJ Transit lines and rear boarding is in effect.

Upstate NY Resources
Capital District Public Transit (CDTA) is operating on a modified schedule and implementing social distancing (6') on all buses when possible. Rear door boarding is in effect. An enhanced schedule goes into effect on April 26, increasing service to essential businesses.
All Greater Glens Falls Transit (GGFT) service is suspended.
All Clinton County Public Transit service is suspended.
Greene County Transit has moved to Dial-A-Ride service.
Central NY Resources
Centro (Syracuse) is waiving fees, closing indoor waiting areas and implementing rear door boarding. Several routes have been discontinued and starting April 13, buses in Onondaga county will operate on a Saturday schedule 6 days a week.
Broome County Transit is waiving fees, limiting total riders per bus and imlementing rear door boarding. All commercial bus travel (Coach USA, Trailways, Greyhound, OurBus) is suspended.
Tompkins Consolidated Area Transit (TCAT) is operating on a reduced schedule and limiting ridership to 20 people per bus. Fares are waived.
Western NY Resources
Niagara Frontier Transportation Authority (NFTA) (Buffalo) has suspended fare collection and is implemented rear door boarding. Metro has moved to summer schedules, which eliminates school service and changes a number of schedules.
Regional Transit Services (RTS) is waiving fares and implementing rear door boarding until April 19. RTS Genesee, Wyoming, Ontario, Seneca, Wayne, Orleans and Livingston are operating as Dial-a-Ride service.
Chautauqua Area Regional Transit System has cancelled select routes as well as Saturday service.
Olean Area Transportation Services has cancelled select routes.
Statewide Resources
*As of April 17, face coverings are required when traveling on public transportation statewide*
Lyft and Uber are supporting essential workers and the community through discounts, donations and precautions.
Specialized is providing bikes for qualified essential workers.
Covid-191
Setting Up and Maintaining Telework
Visit the 511NY Rideshare Telework Page
511NY Rideshare telework experts compiled advice, information and resources on our telework page to help you implement a telework program and maintain it long-term.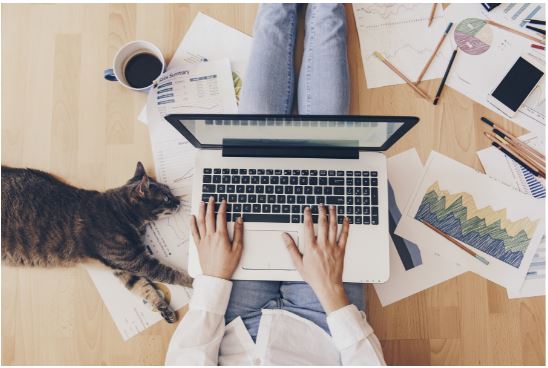 On the telework page you will find:
Tips for employers / managers

Tips for individuals

Tools for successful teleworking:

Collaboration tools

File sharing tools

Special offers from companies and organizations to make the transition to telework seamless
Join our community of new and seasoned teleworkers on social media:
Offer or receive tips and "hacks" for teleworking

Share your telework space

Share your children's transportation art