Community Mobilization Hero
Community Mobilization Project
Community Mobilization Project
Smart travel decisions benefit you, the environment and our community. The mission of the Community Mobilization Project is to build and empower a community of New Yorkers who care about managing their impact, reducing traffic congestion, helping the environment and improving the quality of life in their region.
The Community Mobilization Project will provide opportunities for local residents and businesses to come together and drive positive change in their communities. One way we will be rewarding and recognizing our change champions is through our Community Mobilization Badges which can be earned by completing simple tasks such as running a ride match, teleworking or tracking a trip. (see details below)
Additionally, the supporting partners who share our mission often donate gift cards that we use to reward members through raffles and other promotions for sharing photos and stories that demonstrate your commitment and inspire other members.
Opportunities for member Engagement 
Opportunities for Member Engagement
whats happening
Car Free Day
Last year, more than 8,000 511NY Rideshare members participated in Car Free Day.
Take the Car Free Day pledge and September 25, walk, bike, ride a train or bus, telework or drive an electric vehicle to celebrate Car Free Day.
Refer-a-Friend
Referring your friends to 511NY Rideshare helps our community grow.
Login to your account to refer a friend (click on the "Community" tab). When they register, you will both be entered in a raffle to win a $20 Amazon code!
The more friends you refer, the more raffle entries you get! Winners are drawn every month.
The Kiosk
Our new interactive kiosk is coming soon to an office near you! The kiosk will help our community make smarter and more eco-friendly trips.
Each kiosk comes equipped with an antimicrobial screen and a built-in hand sanitizing station.

Interested in bringing an interactive kiosk to your workplace?
Contact us for more information.
earn badges public
Earn Community Mobilization Badges
Members can track their contribution by earning badges for taking small actions like tracking a trip, teleworking or subscribing to Clean Air NY.
Below are some of the badges our community can earn. Login to see which badges you have already earned and for instructions to earn more.
Affinity Program
Complete your profile
Look for a carpool match
Track a trip
Reduce 300lbs of CO2
Subscribe to Clean Air NY
Refer A Friend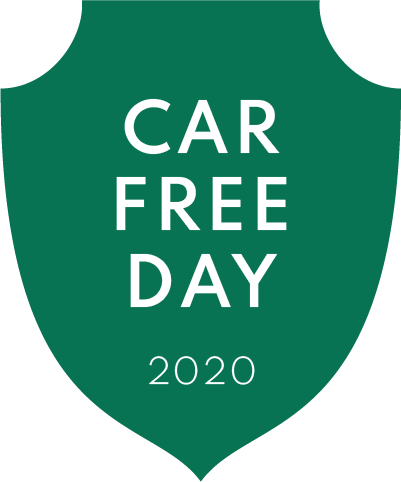 Pledge for
Car Free Day
Telework
Be a Clean Air NY Advocate
Guaranteed Ride Program
how our partners contribute
Community Mobilization Partners
Our Partners share our mission and work with us to develop, deliver and advocate for sustainable transportation solutions.
Some partners work with us directly to develop and deliver transportation solutions, while some support the mission by expanding our reach and sharing information about smart travel options to broader audiences. Others, whom we recognize as our Supporting Partners, donate goods and services that are used to engage and reward our members for taking positive action.
Visit our Services page to learn more about how we engage with our partners and bookmark this page to check back on the latest community news and partner spotlight. The full list of our Supporting Partners is available here.
Asset Publisher
Meet Kathy, the Senior Director of Communications at SUNY Farmingdale University.
1/14/20 1:21 PM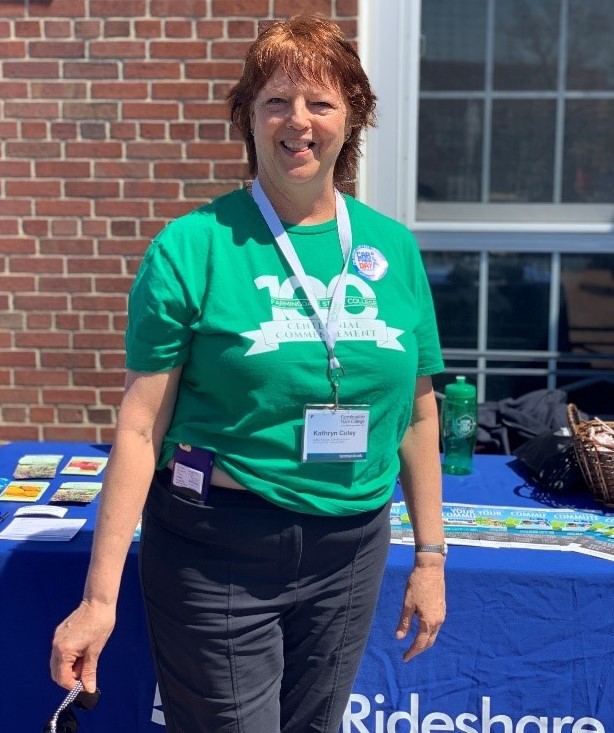 Eight years ago, Kathy started partnering with 511NY Rideshare to create a better environment for SUNY Farmingdale students. She worked with 511NY Rideshare to launch a commuter portal, making it easy for their students to explore sustainable commute modes, including getting matched with other students to form carpools.
Kathy advises all Universities to partner with 511NY Rideshare:
"It's a no-lose situation. We invite 511NY Rideshare to come to our orientations and to other on-campus events so our students can learn about the program. We encourage all of our students to join 511NY Rideshare because we want them to focus on learning, rather than worrying about how they're going to get to campus."
Interested in partnering up with 511NY Rideshare? Contact info@511NYRideshare.org for more information!  
partners
Partner Spotlight
In March, when New York State went on PAUSE, many 511NY Rideshare members were essential workers and continued commuting to work while the rest of us stayed home. Applebees recognized how important these workers were and donated 25 $10 gift cards for the 511NY Rideshare team to distribute to hospital employees still carpooling to work.