Long Distance Trips - 511NY Rideshare
Learn about your travel options for longer trips, beyond commuting. Plan a trip to get home from college, take a business trip, or to explore New York State and beyond.
Long Distance (Intercity) Train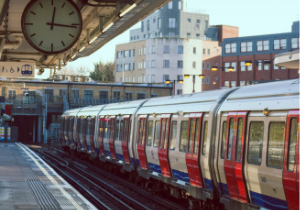 Long-distance trains offer a sustainable alternative to planes and cars and can be a convenient option for traveling across and beyond New York State.
Unlike commuter trains, long distance trains often offer options for overnight trips and dining cars.
Most New Yorkers have access to at least one long-distance train option.

Amtrak trains connect New York and the Northeast to the rest of the country. It is easy to travel North/South or East/West within and beyond New York State on a dedicated Amtrak route.
Long Distance (Intercity) Bus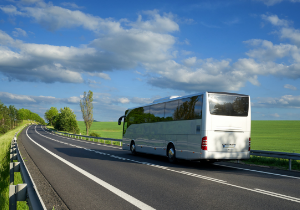 You can travel almost anywhere in the United States by bus – and almost every town in New York State is connected to at least one bus line.
Greyhound is the largest long-distance bus company in America with more than 10,000 departures per day and depots in most cities and large towns throughout the US and Canada.
Megabus (subsidiary of CoachUSA) offers fares from as low as $1.00 and has several express routes between cities like Albany, Buffalo, Rochester, Syracuse and New York City.
Trailways (comprised of privately-owned motor coach companies) offers service on Adirondack Trailways, Pine Hill Trailways and New York Trailways throughout New York State and to Montreal and Toronto.
Peter Pan buses serve the Northeast Corridor of the United States, including Albany and New York City.
Buspool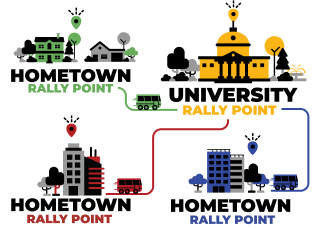 Buspools allow you to suggest a new bus line for your commute, leisure, getting back and forth from school, and more.
Rally
to offers rides home, and back to campus, for university students. Buspooling is rideshare on modern, charter-style buses, with amenities like free wifi, power outlets and an on-board restroom. Book a seat from your school, add your hometown on the route, or
create
an entirely new trip.
Interested in Buspooling to or from another destination?

Contact Rally for information about starting or joining a buspool. You can also check out OurBus.com for daily service across New York State, connecting Buffalo, Syracuse, Rochester, Ithaca, NYC and more!
Travel Resources
To find your local travel resources, select your county from the list below.