Our Services - 511NY Rideshare
511NY Rideshare is sponsored by the New York State Department of Transportation to work with large and small employers, public and private agencies, property managers, and commuters throughout New York State to reduce traffic congestion, improve air quality, and empower New Yorkers to make smart transportation choices.
511NY Rideshare members have reduced more than 166,194 tons of CO2 emissions by making sustainable travel choices. We provide access to data, resources and tools that help commuters make informed decisions about their transportation options and manage programs that assist organizations with strategy and customized solutions to meet their unique transportation needs.

Commuter Services
Carpool, Vanpool, and Bicycle Ridematching
Transit trip planning assistance
Telework guidance and best practices tips
Travel / trip planning for single or recurring trips
Up-to-date transportation information
Updated news / tips for new workplace regulations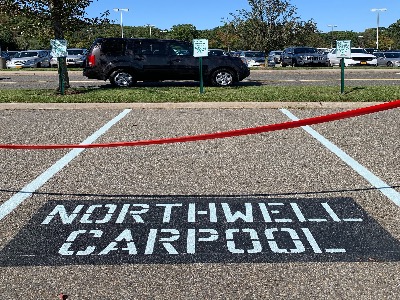 Policy Development / Transportation Solutions
Telework policy development
Carpool / vanpool program development
Campus travel solutions
Adjusted workplace guidance
Preferred parking program implementation
Assistance implementing micromobility (e.g. scooters) or shared mobility (e.g. bikeshare) programs
Assistance with micro-transit (e.g. shuttles) for first/last mile solutions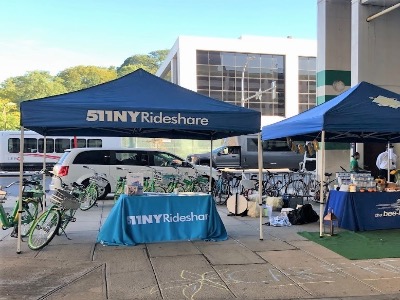 Communications / Outreach Assistance
Online travel portals
Graphic design / branding support
Targeted messaging
Social media campaign support
Onsite / virtual events
Let's Chat
By Email: info@511nyrideshare.org
By Live Chat: Click "Chat now" in the bottom right corner to chat with one of our team members.
By Phone: 866-NY-COMMUTE (1.866.692.6668)
Monday - Friday 6:00 AM - 7:00 PM EST
On Social Media: