Steuben County welcomes you to the 511NY Southern Tier Rideshare ridematching service, a new way for commuters to find transportation options. This easy-to-use and free website provides information on smarter travel options including carpooling, transit and bicycling.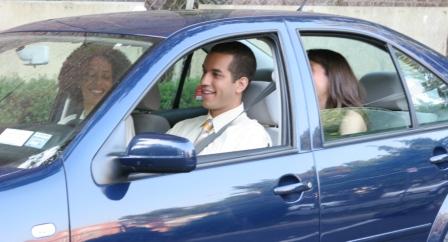 To get started, go to the Log In section on the right side of this page. Click "Create Account" and set up your commuter profile. (If you are already registered, enter your email address and password to log in.) Your profile preferences will determine what information is shared with potential rideshare partners. Once you register, you will be able to find other travelers and co-workers who have similar travel routes and schedules. The system will allow you to communicate with potential rideshare partners. Check back often as new registrants are added to the database regularly.
You can also call 511 and say "Rideshare" to speak to a customer service representative (Monday - Friday, 8:30 AM - 5:00 PM, except holidays).
Sign up today and enter a raffle* to win a $40 Wegmans grocery card!
* Raffle Eligibility: Register in ridematching system. Provide origin, destination and commute infomation. One raffle per month; eligible for drawing in the month in which you activate your account. Subject to change without notice.
511NY Southern Tier Rideshare is supported by Chemung, Steuben and Schuyler Counties, the New York State Department of Transportation and the Federal Transit Administration to provide free commuter and traveler information.
Log In
Log In
Announcements / Reminders
Don't forget to bookmark this site on your mobile device!
Click here for up-to-the-minute traffic and transit conditions.
Follow 511NY Rideshare on Facebook and Twitter.