Transit and its advantage
We all know the drill: Wake up. Coffee. Sit in traffic. Repeat. Break the routine and take the stress out of your commute. Enjoy the ride on a train, bus or ferry. Or simplify your commute by biking or walking to work.
Catch up on work, read a book, nap or relax.
Get to know your neighbor, coworker, or that person you see on the bus every morning. You never know who you could meet on your commute!
Avoid the cost of car ownership -- and the headache of maintaining your car -- when you take transit or bike or walk.
Starting my day with the subway and a walk instead of sitting in traffic has really improved my mood.
We can help you with
Customized door-to-door itineraries.
Access to our FREE Guaranteed Ride Program. We'll give eligible candidates $300 a year in total ride credits* to use on a taxi, Lyft, or Uber ride to leave work in an emergency when you regularly take transit.
Getting pre-tax benefits through your employer – we'll talk to them on your behalf if they don't already offer this.
*Limits apply
" Last summer, I had to drive. I felt way more tired even though my commute took less time. I had to focus on the road, I couldn't work while I was commuting. Now, if I want to work or nap, I can take the bus or train. "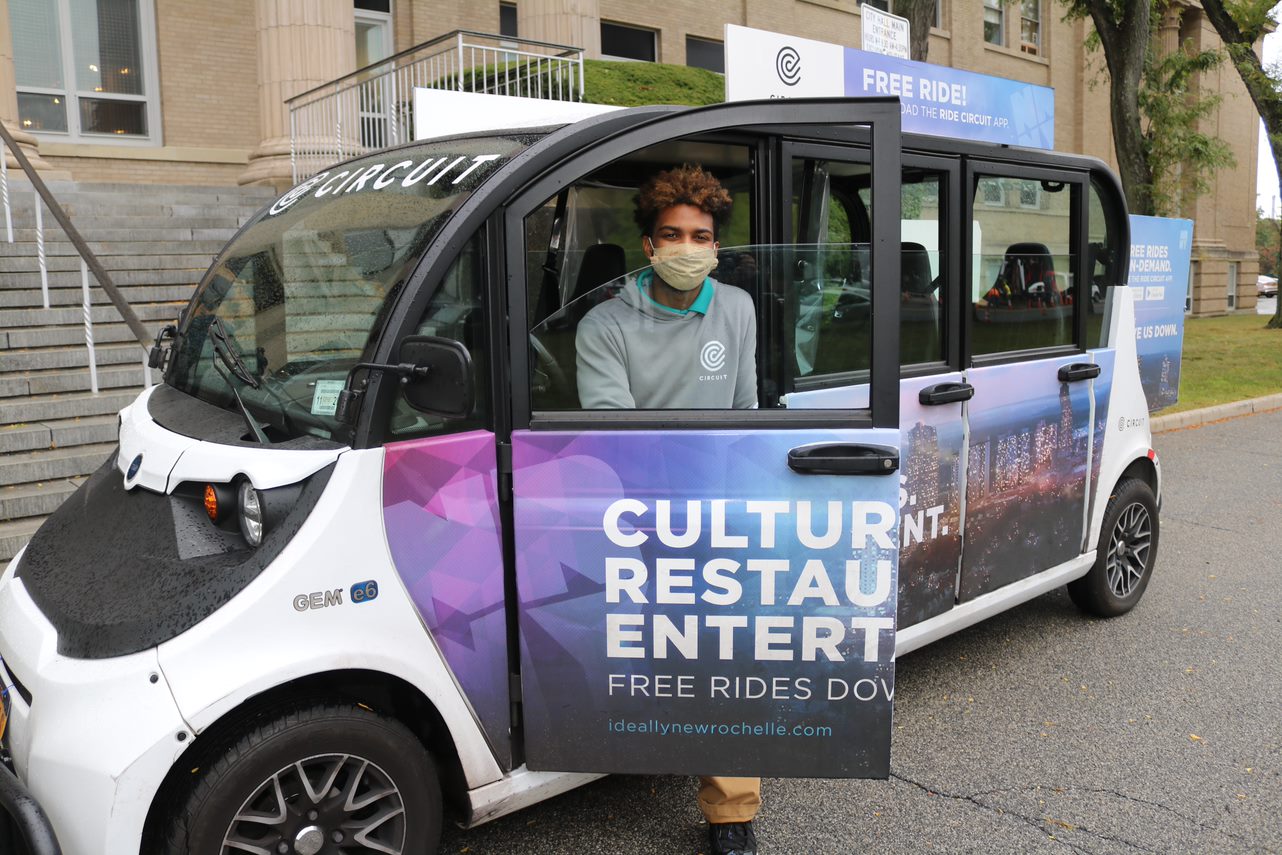 Microtransit
Microtransit refers to private multi-passenger transportation services that serve passengers using dynamically generated routes, with passengers typically meeting vehicles at common pick-up/drop-off points (USDOT).
New York State has several microtransit providers in operation, often filling the first/last-mile gap and allowing New Yorkers to connect to other transportation options.
CircuitNR operates a free shuttle service in New Rochelle connecting downtown New Rochelle. Circuit also operates seasonal shuttles in Montauk, East Hampton, Southampton, and Williamsburg Brooklyn.
Via NYC provides on-demand transportation – taking multiple passengers heading in the same direction in a shared vehicle. They also provide airport and other shuttles throughout the five boroughs.
Uberpool allows riders to share their ride with others along their route.
Lyft allows riders to share rides with friends or other people along their route.
Myle allows riders to share rides with others along their route.