Municipalities & Agencies
Municipalities & Agencies
agencies/munis who we serve
511NY Rideshare partners with transit agencies, municipalities, transportation nonprofits, local governments, and TMAs across the state to improve local transportation options and educate the public about their options.


Partner Benefits
Help agencies or municipalities become certified by Climate Smart Communities, Best Workplaces for Commuters, LEED and/or become a Clean Air NY Champion.

Advise or lobby planning boards.

Connect agencies or municipalities with other relevant organizations in their region.

511NY Rideshare will quantify the impact of transportation initatives (i.e. new shuttle lead to 247 lbs of CO2 reduction).


Policy Development, Outreach & Events
Help organize events like Car Free Day, PARK(ing) days, Earth Day and more.

Host virtual events for residents, transportation specialists or employees.

Assist with mobility pilots like bike sharing programs to reduce traffic and congestion around specific areas.

Implementation of preferred parking.

Assistance with planning and implementation of Transportation Demand Management (TDM) plans.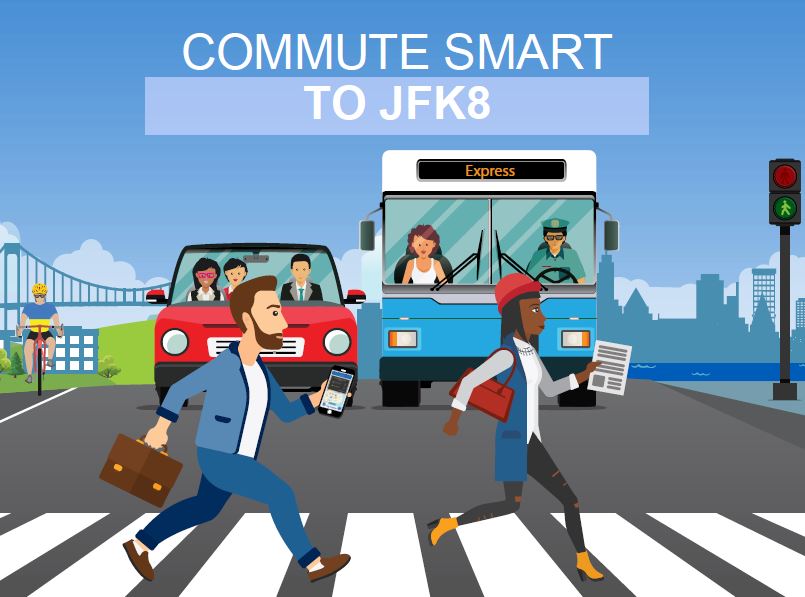 Communication Strategy & Promotion
Develop co-branded digital and onsite materials to promote local services.

Cross-promote transportation services on social media, email and other platforms.

Partner with transit agencies to help them broaden their reach.

Raise awareness in local community about sustainable options.

Interested in bringing a bikeshare program to your municipality? Our team is here to help. Download this file to learn more.
What Our Partners are Saying

"The program leverages State resources and the 511NY Rideshare system in partnership with businesses, the Greater Buffalo Niagara Regional Transportation Council, the Buffalo Niagara Medical Campus, the Niagara Frontier Transportation Authority, and the Buffalo Niagara Partnership."
- Kelly Dixon, Principal Planner in Buffalo

"Through this partnership with 511NY Rideshare, [residents are] able to register for carpools and search ridematches online, learn about the Green Cities Commuter Chalenge, as well as find more information about using public transportation, vanpools, transit, bicycle and walking routes to and from the City of White Plains."
- City of White Plains spokesperson

Contact for services pages
By Live Chat: click "Chat now" in the bottom right corner to chat with one of our team members.