NYC Lanes, Helmets & Other Resources
Bike Lanes, Helmets & Other Resources
Bicycle commuting in New York City doubled between 2007 and 2011. Join your neighbors and help to triple bike commutes by 2018. The New York City Department of Transportation provides helpful resources – Find bike lanes and parking and other tips here.
NYCDOT Helmet Fitting Events are held during the spring and summer, stop in and get a free official New York City bicycle helmet.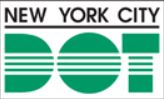 CitiBike
NYCDOT Bike Share
Citi Bike
Citi Bike is NYC's bike share system, intended to provide New Yorkers and visitors with an additional transportation option that is fun, efficient and convenient. We have thousands of bikes at hundreds of stations across Manhattan, Brooklyn, and Queens. Faster than walking, cheaper than a taxi and more fun than the subway. Start riding now!
See our station map.
Dockless Bike Share Pilot
For information on NYC's dockless bike share pilot program visit https://nycdotbikeshare.info/dockless-pilot.
Bike New York
Check out free bike classes in your area this summer!
Bike New York is New York City's leading proponent of cycling as a practical, sustainable, and healthy means of transportation and
recreation. They offer bike education for adults and kids. Need to learn how to ride a bike, Bike New York offers free classes.
Bike New York also hosts the 5 Boro Bike Tour. The tour is held on the first Sunday in May. Their event, Bike Expo New York is also in May.
Bike Donations from our Valued Supporting Partners
Bike Donations from our Valued Supporting Partners
Many thanks to our 2019 Supporting Partners:
Bike Rent NYC - Providing Bike Rentals and Bike Tours at Central Park and Brooklyn Bridge.
Larry's Cycle - Stop by our Brooklyn Store to for a full selection of Bicycles, Accessories and Services.
Fulton Bikes - 2 locations on Fulton Street Brooklyn featuring Bikes, Parts, Clothing and Rentals.